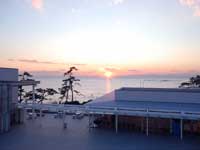 Address
The Museum of Modern Art, Hayama
2208-1, Isshiki, Hayama, Kanagawa 240-0111
Tel. +81 46 875 2800
Access & Maps
Museum Hours
9:30-17:00 (last admission at 16:30)
Closed
Temporarily closed from March 3 until June 8, 2020
Sculpture garden will reopen on June 9, 2020.
Infomation
Mondays (except for public holidays and substitute holidays), exhibition preparation periods, and December 29 - January 3
Admission
Special Exhibitions: Admission fees vary according to the exhibition.
Museum Collection
Adults
Under 20 and Students
65 and over
High school students

Adults

250 yen(150 yen)

Under 20 and Students

150 yen(100 yen)

65 and over

100 yen

High school students

100 yen
Reduced charges for groups of 20 or more are shown in parentheses
Admission is free for junior high school students and under (under 16). For further details about concessions, see Concessions & Free Admission or please enquire at the museum
Special Exhibition tickets also entitles the bearer entry to the 'From the Museum's Collection' exhibition for that day
The first Sunday of every month is 'Family Communication Day,' with reduced fees for all family members (except those 65 or over) accompanied by children under 18
For Gallery Visitors
Please…
Do not touch any of the exhibits.
Do not take photographs.
Do not smoke.
Do not eat or drink.
Do not bring umbrellas or large bags in with you.
Do not use pens or ink.
Turn off mobile phones.
Do not bring in any pets, except for guide dogs.
Do not enter when wearing swimwear.