Home > The Collection > The Archives > Event Records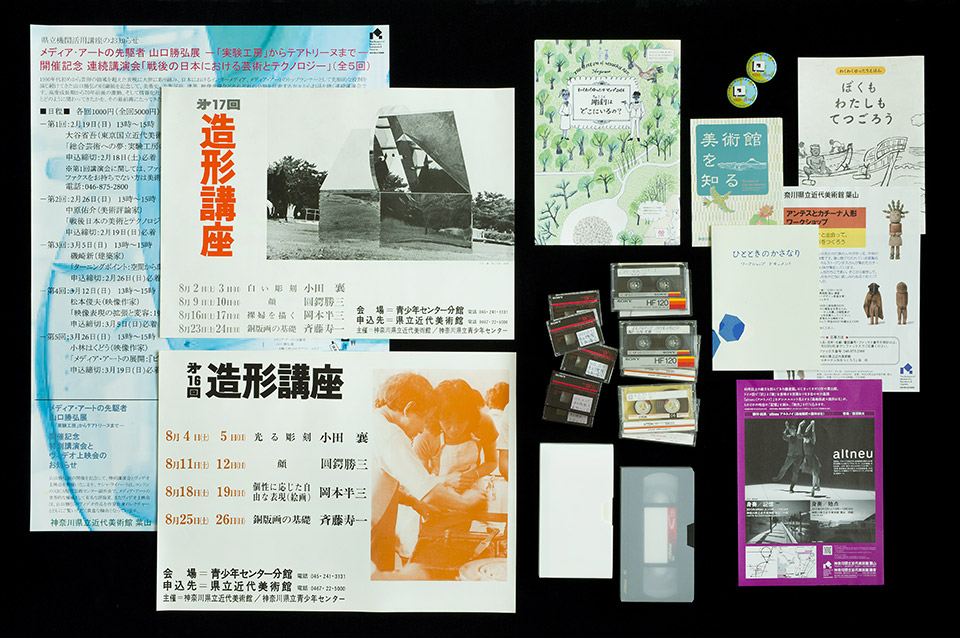 Printed matter, photographs, audio recordings, and video recordings on events such as art classes, lectures, workshops, concerts, receptions, etc. held in the Museum and elsewhere.
---
Enquiries:
Should you wish to view or survey the archive materials, please apply via the enquiry form provided in the Museum website.
* This project was adopted by the Agency for Cultural Affairs as a "Fiscal 2018 Project to Promote Contemporary Japanese Art Abroad: Compilation of Materials towards a Strategical Dispatch of Contemporary Art in Japan to Foreign Countries."