Home > The Collection > The Archives > Exhibition Records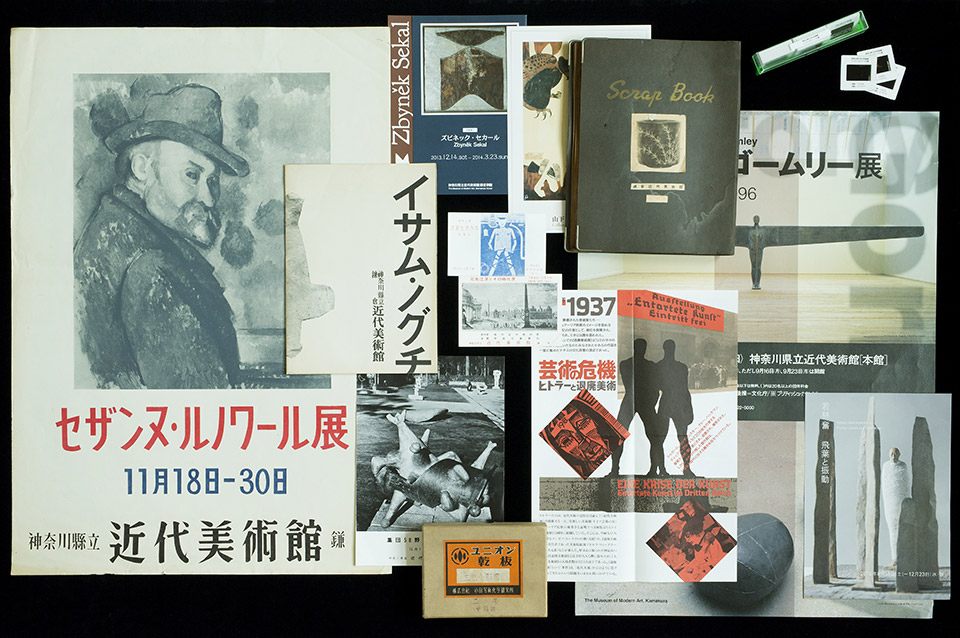 Printed matter such as posters and leaflets, photographs of the galleries, video recordings, etc. of the exhibitions held at the Kamakura Building, the Kamakura Annex, the Hayama Building, and elsewhere.
---
Enquiries:
Should you wish to view or survey the archive materials, please apply via the enquiry form provided in the Museum website.
* This project was adopted by the Agency for Cultural Affairs as a "Fiscal 2018 Project to Promote Contemporary Japanese Art Abroad: Compilation of Materials towards a Strategical Dispatch of Contemporary Art in Japan to Foreign Countries."