Home > Learning > Children&Families
Stroller friendly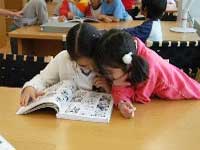 To accommodate all visitors, the Hayama Museum is barrier free and uses the minimum amount of steps. The passage between the parking space and the entrance hall has been made safe for wheelchair use. All major facilities such as the gallery space, auditorium, museum shop and restaurants are situated on the ground floor to facilitate ease of access. Elevators are at your disposal to access the library situated underground. Wheelchairs are available free of charge at all the museum buildings. Please speak to a member of staff if you wish to use one.
The Kamakura Annex is currently closed for renovations to create stroller-friendly facilities such as a baby feeding room, barrier-free toilets, and a café facing the sculpture garden.
Facilities in HAYAMA
Strollers

Baby strollers can be used inside the Galleries. They are available for use free of charge at the reception desk.
Wheelchair accessible toilets with baby care facilities

Wheelchair accessible toilets fitted with baby changing facilities are located on each floor, on the 1st floor next to the Entrance Hall, and also next to the auditorium.
Nursing and medical aid room

Located next to the Entrance Hall on the 1st floor.
Wheelchairs

Available for use free of charge at the Entrance Hall reception desk.
Elevator

Available for access to the Museum Library on the 1st basement floor.
Special parking facilities

Special parking spaces in the parking lot are reserved for disabled visitors.
An intercom is also set up in the parking lot so that visitors can call for assistance from staff members.
Assistance Dogs

We also welcome visitors accompanied by assistance dogs.
Programs for Family Visits
Family Communication Day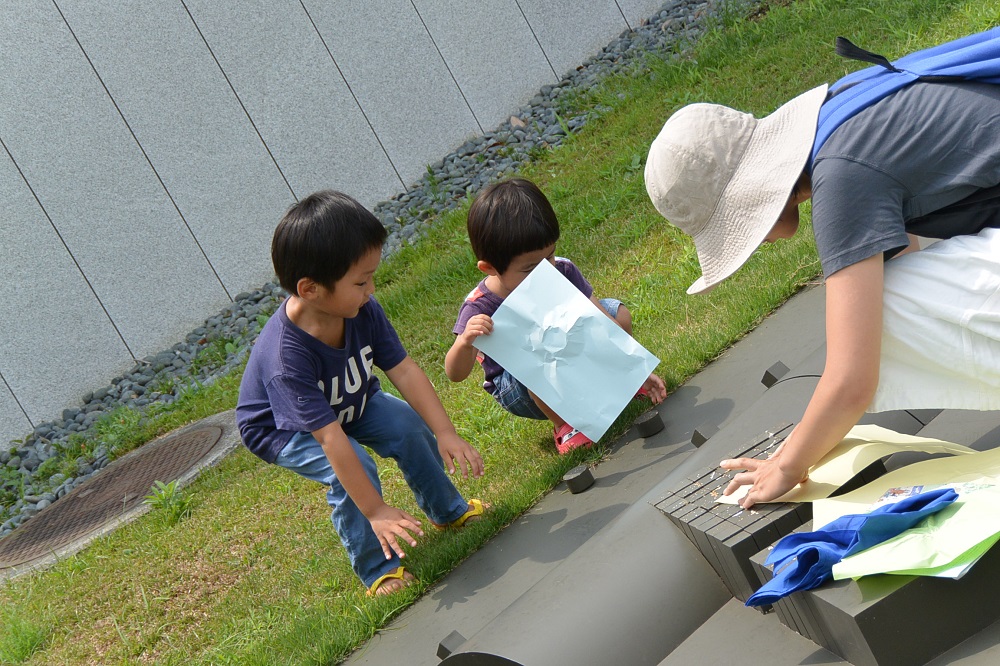 On every first Sunday of the month (except when the museum is closed for changing exhibitions), all adults accompanying children under 18 (except those aged 65 and over) can purchase admission tickets at a reduced price. High school students can enter free of charge. We wish to make sure that Family Communication Day is a time when families can enjoy conversations about art, so feel free to visit the museum with small children and enjoy the art with them.
SEEdS (Summer Enjoyment & Education Goods)
During summer holidays, we offer children under 18 special novelty goods called "Natsu no Tane" (SEEdS:Summer Enjoyment & Education Goods) for free, so as to better enjoy the museum.
Workshops and Gallery Tours
We offer various programs such as workshops and tours of the garden and galleries. Certain tools used and activity content means that some programs have age limits or require supervision. For current and upcoming programs, please check the "Events" schedule.